Before Spectacles Productions, Liberty Genre says, Drag and Burlesque Performers in Perth had never had a space to really showcase their more alternative, abstract and authentic selves: a performance night where the music didn't have to be Top 40 or follow common trends in costume and dance, where you performed to the songs you wished to perform and in the way that they want to perform it.
Liberty, the Producer, Curator and "Fellow Drag Slapper" of Spectacles Productions tells us about her upcoming variety cabaret and the drag, burlesque and performance scene in Perth.
Please tell us about what you're up to at the moment?
It's non stop gearing towards this Summer, with A Touch of Annie Lennox next Friday, a Homage to the music of Annie Lennox and Eurythmics through Burlesque and Drag.
We then have our collaboration with Cherry Bomb on the 26th September Public Holiday weekend for Class, a night filled with satire and mischief set in a class room as each performer 'teaches' you a lesson in a range if subjects.
Then we have another collaboration with Rituals for Halloween next month, so keep your eyes peeled.
This is finally followed by preparation for our first scripted production show for Fringe World 2022, all to be revealed in due time...
---
What's next variety cabaret all about?
A Touch of Annie Lennox is purely a love letter to the legend herself, Annie Lennox, and her transcendent music both as a solo artist and in the band Eurythmics.
Her music has shaped and influenced a lot of us in the cast as queer youth and this coincides so well with her own advocacy for both feminism and LGBTQIA rights.
Each performer gets to choose a song from her repertoire, and have full artistic range in how they wish to perform it.
Expect to be surprised and astounded, there's everything from fire breathing, acrobatics, singing and gorgeous costumes to boot.
Technical Alliance is in charge of tech for the evening and what they've come up with has made me quite excited. Expect nothing short of the word: EPIC.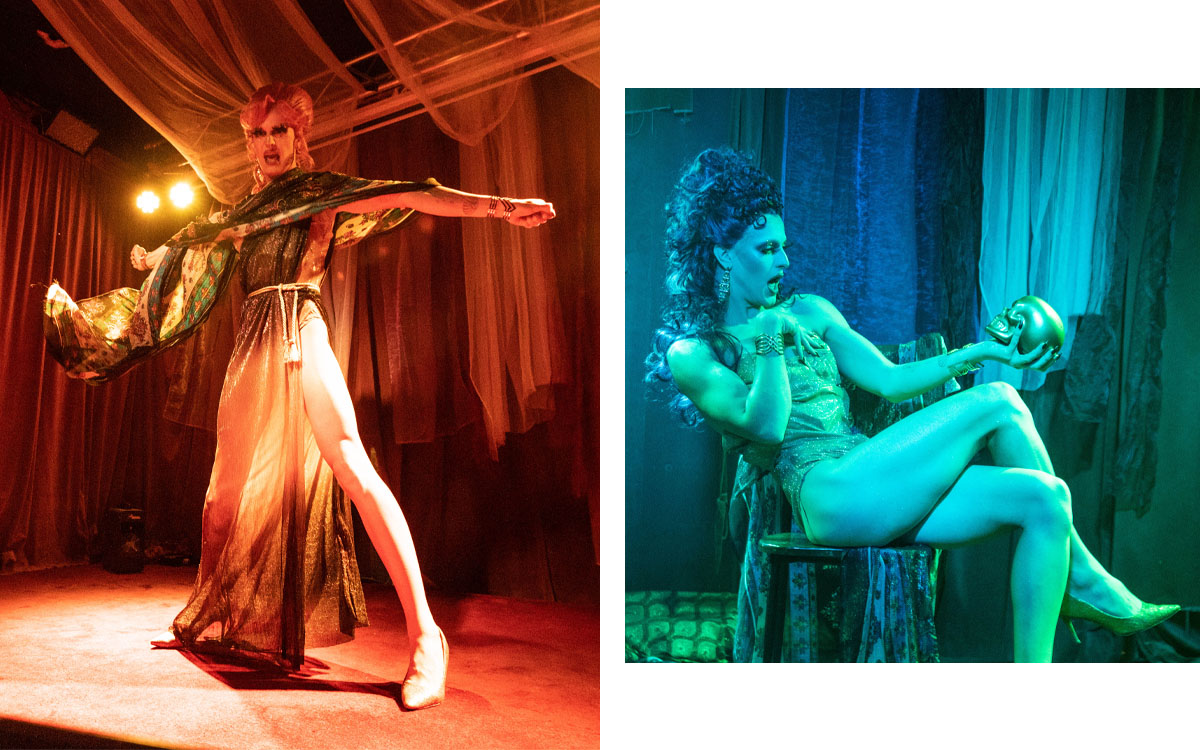 ---
What was your first experience of an Annie Lennox?
I believe this surprises no one, but I've heard Sweet Dreams play in the car radio since an infant.
But truly, the first song that really resonated with me was Why. It was so honest, raw and beautifully melodic and calm as well as melancholic and bitter; I never heard music like that before and never knew music could be so relatable and honest.
---
Can you tell us about a moment during an event you were part of recently that made you feel really great?
Every show we've done has been so fulfilling, spiritually, for me. To not only have creative freedom myself but also seeing how electrified performers in my show feel after their performances, because they too have full artistic freedom.
Stargazed for Fringe 2021 was so rewarding, we not only sold out all four shows and received rave reviews, but also the sheer power and freedom as queer people, being able to be our most authentic selves to a varied audience.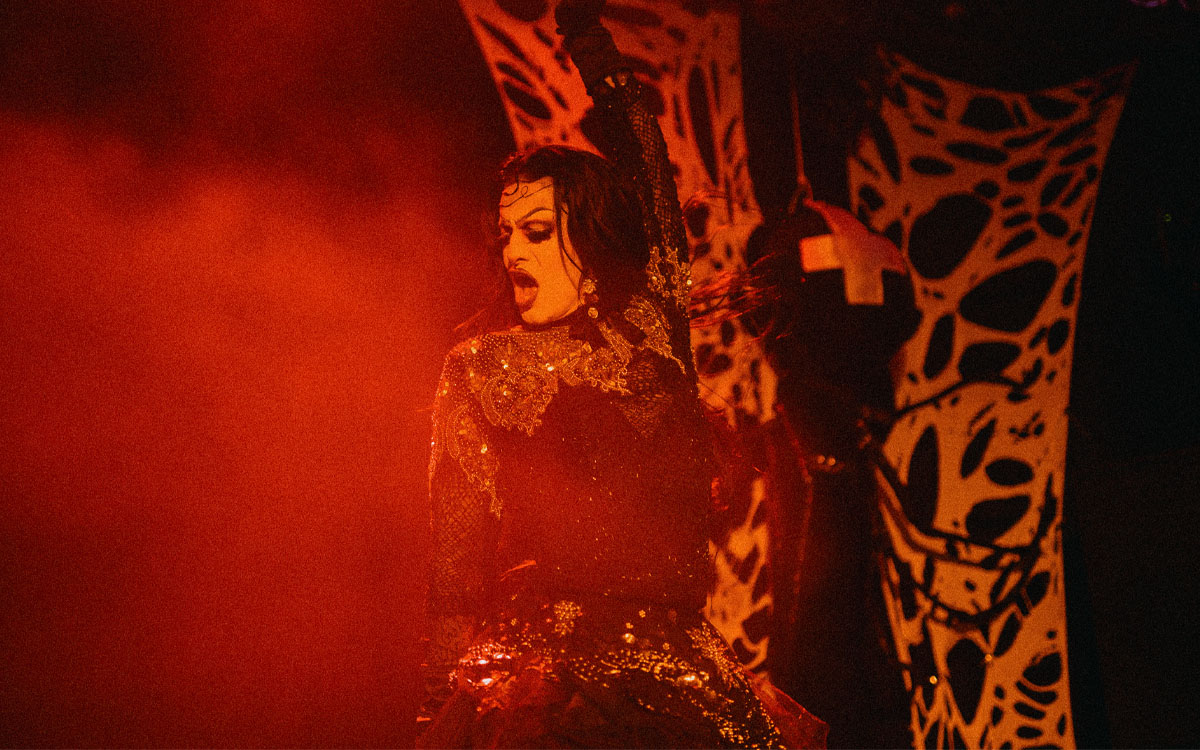 ---
What other LGBTQI+ Events in Perth should we look out for?
Cleo, who has graciously been a massive supporter since the beginning, has her incredible variety cabaret, Cleo's Big Gay Cabaret, we're all anticipating for her next show.
The Oddball Team are holding their Oddpulence night later in the month, always a safe and fun queer night.
Pop Royalty, the Connections Annual Drag Competition run by Barbie Q, is happening every Thursday. We at Spectacles might have a few favourites in the comp, as most of them have been part of one of our shows.
Also, Worship is about to debut a new event this weekend, grab your tickets!!
And please look into New Kids on he Block and Den of Debauchery's Halloween Shows next month as well.
---
Are you involved in any other LGBTQI+ organisations, events, sports teams etc in Perth? Tell us about them…
Being the current reigning Crown of the Court, you can catch myself very soon on a Friday night or two at The Court Hotel.
Definitely always open and ready to collaborate with fellow organisations and shows, so please never be shy!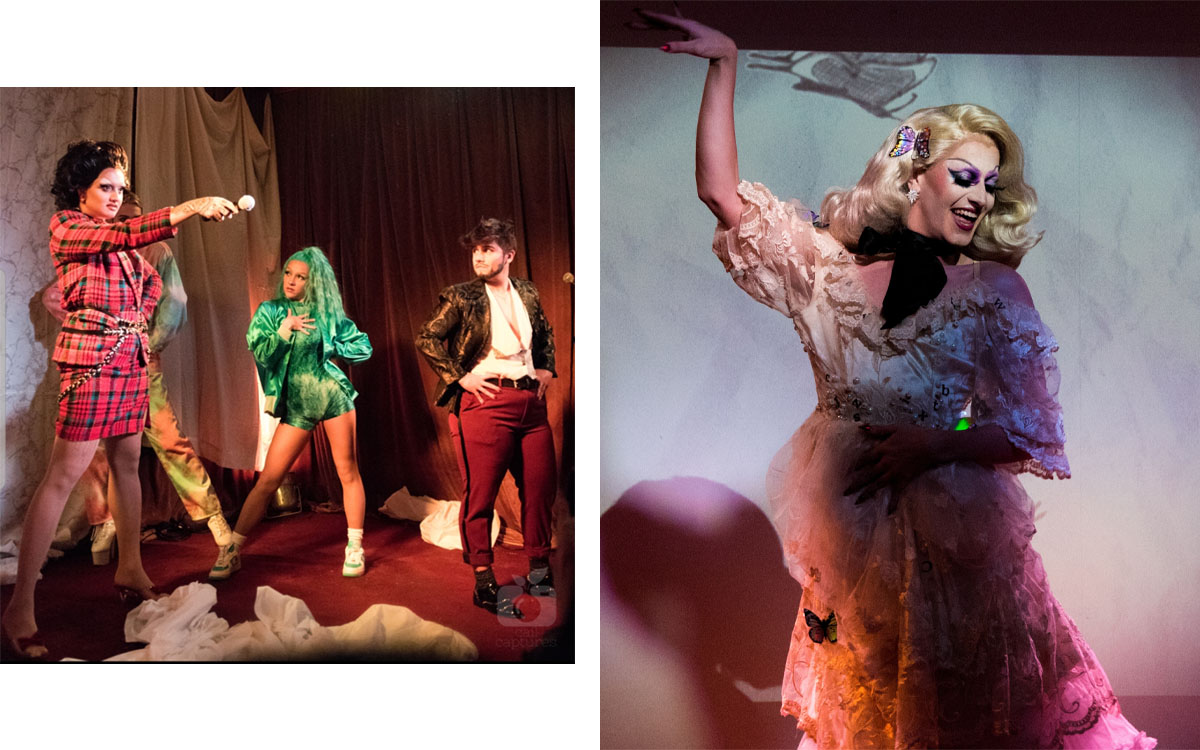 ---
What do you think is great about the LGBTQI+ Community in Perth?
Honestly, I've learnt all I know from the kings and queens before me, from mantras to glueing and pinning down a wig to editing a track.
I only hope, that I have passed that information forward to the new kids coming up. If a performer allows others to help and comes in with the right attitude, we're all there to help them and each other out to be the best we all can be together.
That's what truly makes Perth Drag have such a high caliber of talent, there's not just one of us in the industry that's a star, we all are.
...and what improvements would you like to see for the community here?
I would honestly like to see a little more support and gratitude for all the hard work a lot of us in the Drag, Burlesque and Cabaret industry are doing for representation and inclusivity.
There's been such an overwhelmingly positive act of change in shows being curated for everyone to feel heard and seen, and still there's a little bit of combativeness from our own.
I understand it, especially when there's a globally recognised show attached to the profession, that has put Drag and Competitiveness side by side, but that's really not all there is to this varied and exciting art form. I wish not everyone stacked us up against one another like trading cards and embraced all of us or at the very least, respected us.
---
What would you recommend for anyone new to Perth that they must see or do here?
I highly recommend checking out the next Cherry Bomb night, especially if they feel intimidated by nightlife in general, I really do believe there's another recurring night that isn't more welcoming for new-coming drag and queer people from all letters of the LGBTQIA.
Liberty says: "I never heard music like that before and never knew music could be so relatable and honest."
Find out more:
---
[tribe_event_inline id="7156"]
{url}{thumbnail}{/url}
{title:linked}
{organizer:linked}
{start_date} – {venue:name}
{excerpt}
[/tribe_event_inline]
---