Get ready for something expensive and beautifully strange: ODDPULENCE! We spoke to producer, Contra, about the wealth of riches the Perth Drag Scene has to offer.
---
Please tell us about what you're up to at the moment?
At the moment I am studying a diploma of fashion at South Metro Tafe. While also balancing three other jobs that include being the new studio assistant for local brand Hoodedwept, working at Connections Nightclub and also a machinist at a car seat cover factory. It's all very random and quite busy but that's how I like it!
Then in between all that, with the work of the rest of the team, we host ODDBALL at Connections Nightclub! A event run for oddballs by oddballs!
---
The next instalment of Oddball is on Friday night… What's it all about?
The next instalment for ODDBALL is ODDPULENCE! We're serving you GLAMOUR, WEALTH and LUXURY. Oddpulence is all about releasing the inner diva and living that luxurious lifestyle!
Whip out the jewels & furs and don't be afraid to look EXPENSIVE!
---
How will the upcoming Oddball be different from the previous ones?
This will be our fifth ODDBALL which is very exciting! The visuals and performances of every oddball are what makes each oddball a unique experience. With each theme there is a different room dress to try and immerse the crowd into a new world each time. Paired with a line up of amazing performances to really showcase the creativeness of the local performers!
Oddpulence will be aesthetically different to previous oddballs. Giving the audience a chance to show off a more glamorous and expensive side to their creativeness, while still maintaining its supportive wholesome creative vibe.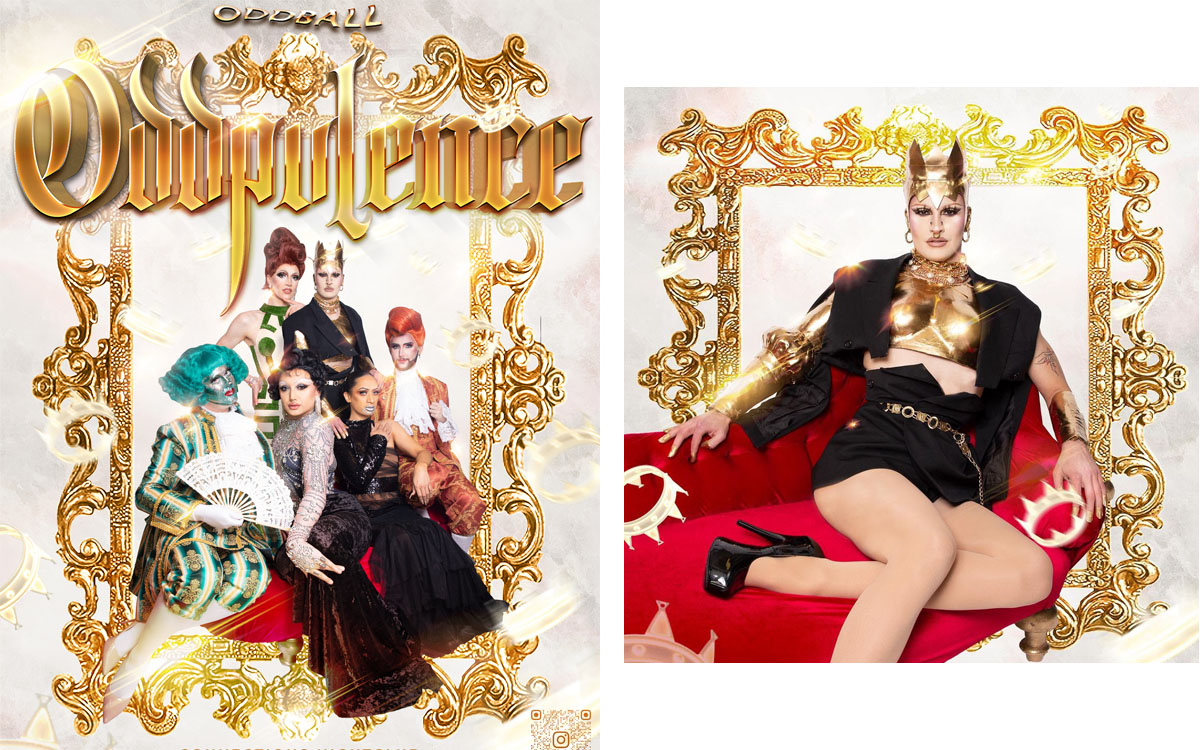 ---
Can you tell us about a moment during one of your recent events that made you feel really great?
I love the moments between the madness of running around and making sure everything is running well, where I just stop for a second and look into the crowd and see a room full of people that are just genuinely freely expressing themselves.
Everyone's turning looks completely different to anyone else's and they're all just feeding off each others creative energy which generates this amazing wholesome vibe unique to ODDBALL.
It's that vibe and sense of community that makes all the work that goes into ODDBALL worth it.
---
The design and socials to promote Oddball are really great, do you create them yourself or who's behind them?
Our first lot of graphics were made by @alexbowersau. A stunning graphic designer and friend. But due to other commitments he's had to take a step back from ODDBALL and we now have @graygolden as our graphic designer for Oddpulence and future events.
---
Any other highlights or fun information you'd like to add?
We also have our Halloween event coming up! ODDBALL: Sinister!! So be sure to keep your eyes peeled for the promo after Oddpulence!
---
What other LGBTQI+ Events in Perth that we should look out for?
You should definitely look out for the next Live Work Pose fundraiser ball hosted and created by Serenity Von Varda! Not sure when the next one is planned to be but I'd definitely keep an eye out for it!!
Also currently there is Pop Royalty on every Thursday at Connections Nightclub for the next couple weeks. Pop Royalty is one of two annual drag competitions that Perth has and this years group has been blowing the audience away with their talent!!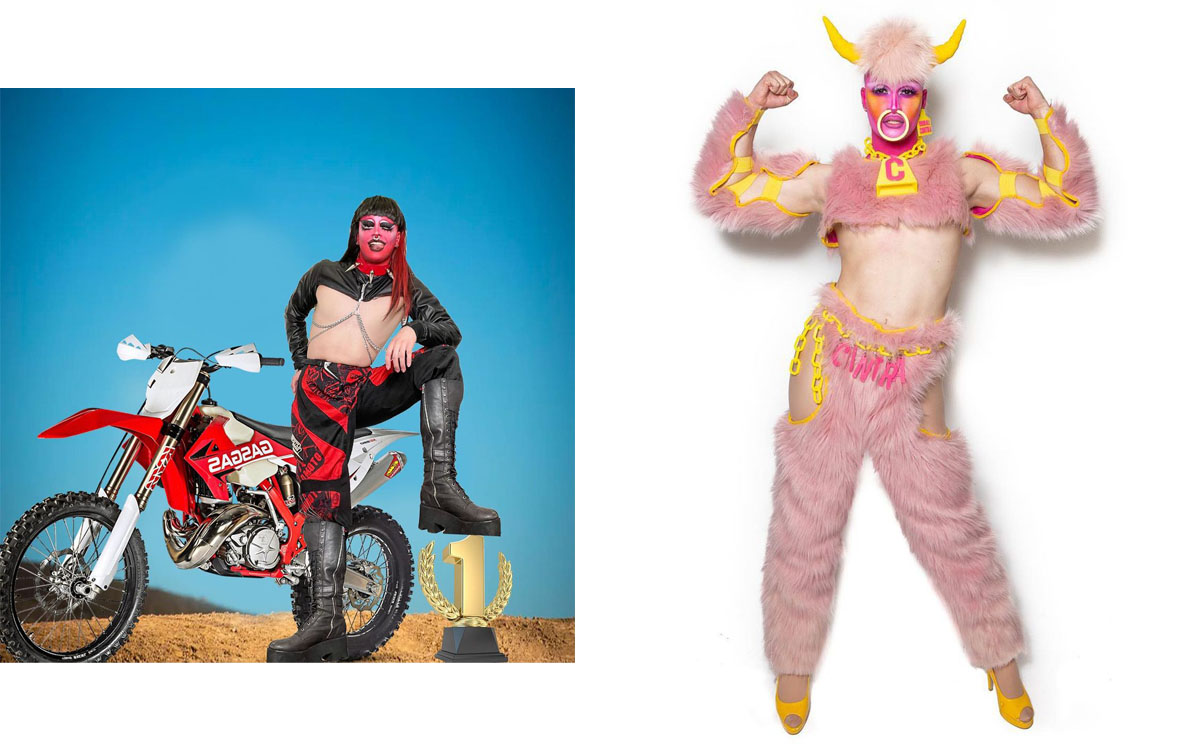 ---
What do you think is great about the LGBTQ+ Community in Perth?
I think the Perth LGBTQ+ community has so many hidden gems, that just need the chance to be nurtured to reach their full potential. Luckily Perth is filled with queer events and opportunities to help those people reach and discover themselves to the fullest.
Perth really has some of the best queer talent in Australia!
...and what improvements would you like to see for the community here?
I'd like to see more people going out to the clubs and not just casually going out. I mean GO ALL OUT!!
Wear that wig! Slap on that glitter! Turn those shopping bags into a camp look and wear it out!
We need to start having fun again when it comes to clubbing! That's ones of the main reasons ODDBALL was created, to try and bring some life and excitement back into clubbing!!
---
What would you recommend for anyone new to Perth that they must see or do here?
Go check out Frag Factory at the court on Wednesday as well as Dragathon at Connections on Thursday.
Also if you're wanting to get into the vogueing scene here in Perth then be sure to go check out Ballroom in Perth (@ballroom__) they host weekly workshops on Wednesdays.
Find out more:
---
[tribe_event_inline id="7270"]
{url}{thumbnail}{/url}
{title:linked}
{organizer:linked}
{start_date} – {venue:name}
{excerpt}
[/tribe_event_inline]
---