Scott-Patrick Mitchell's love of poetry started as a teenager. "Language helped me connect to something deeper within myself, to the world beyond my own skin," they say. "As I progressed in my writing, I've come to learn that the human spirit is a wild yet bright and courageous ecology, full of love, grief and wonder. Poetry helps me travel this landscape with compassion and care."
We spoke to Scott-Patrick Mitchell about OUTspoken and how the community connects through poetry.

OUTspoken is on this Friday evening… What would someone expect?
OUTspoken is an annual all ages poetry event held at Perth Poetry Festival. Now in its sixth year, this night is a celebration of LGBTIQA+ voices.
This Friday we have local legends like Joni Boyd aka The Checkout Chick, Daley Rangi, Adele Aria and Javier Bateman. They'll be joined by WA's runner up of the Australian Poetry Slam State Finals, Biddle, plus multiple Anti Slam winner Mary Jane Midland.
And of course, gracing us from South Australia via Zoom is the iconic Jill Jones, an absolute legend in Australian poetry.
Thanks to Rabble Books & Games we have two prizes to give away on the night. One is for Best Dressed, so dress up fabulous and fun, if not a little literary. The other is for Best Queer-ku written on the night.
What's a queer-ku? It's just like a haiku… but with more glitter and rainbows.
We also have open mic, open to anybody who identifies as LGBTIQA+. One poem only and trigger warnings before the poem (if any are needed) are absolutely essential – this is a safe, inclusive space and we want people to share words, but share with care.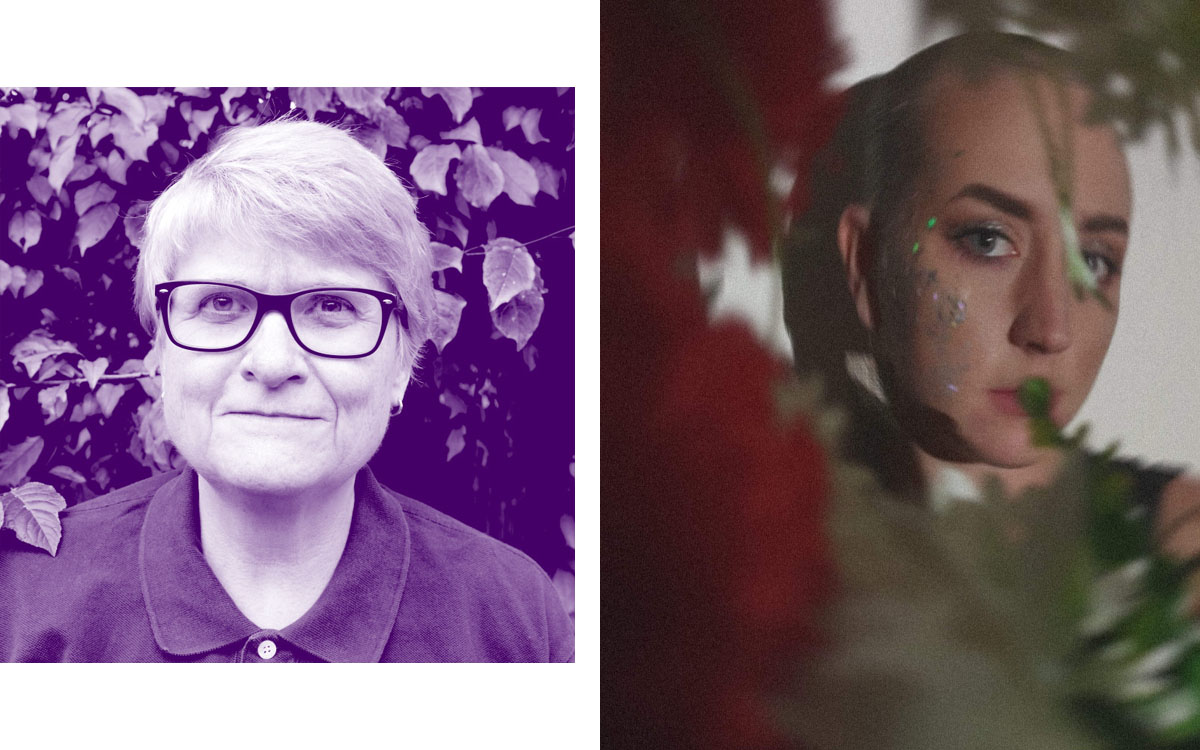 ---
Can you tell us about a moment that was really special?
There's so many. Too many. For me, putting on poetry events is all about building community. That's essential to me. Bringing people together to find each other and their voice is one of the main reasons I do what I do.
But I genuinely love those moments when I hear somebody read for the first time and I'm like "wow… this soul is brimming with magic!"
That's probably one of my favourite things about OUTspoken: hearing somebody read for the first time on open mic and then booking them to be a feature the following year. That's how Javier Bateman ended up on our line-up. Who knows… if you read at the open mic this Friday, you could be a feature next year too!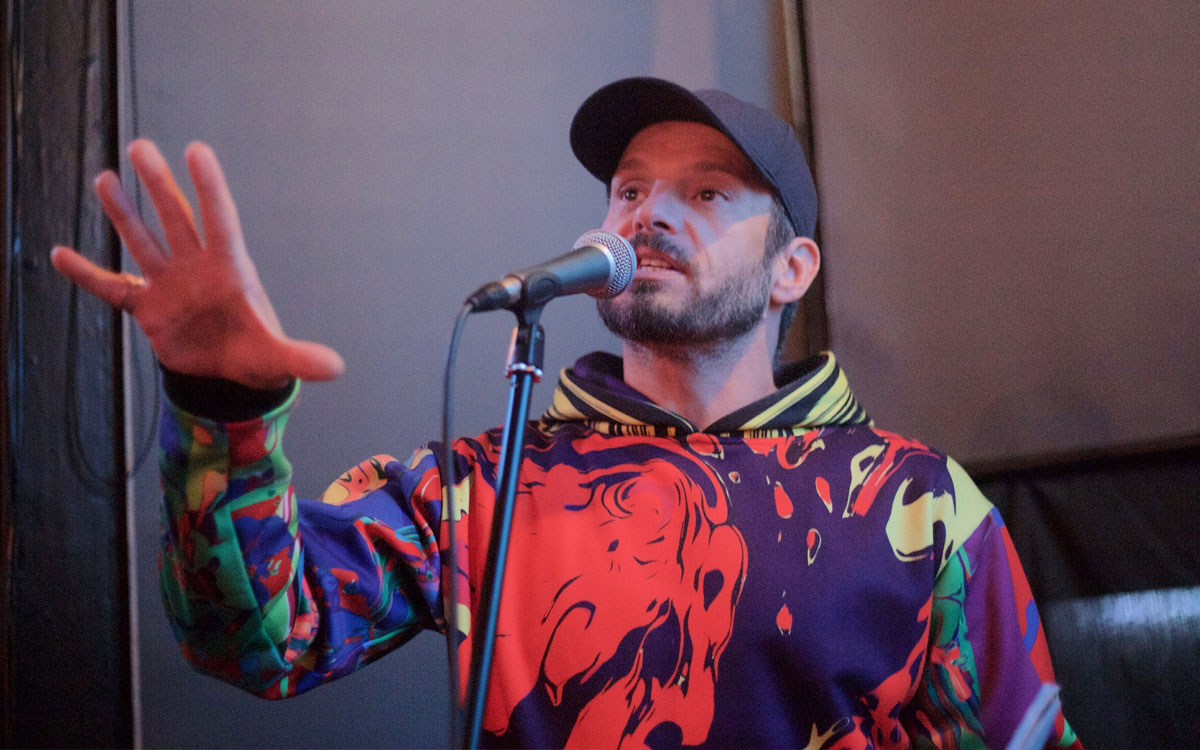 ---
What other LGBTIQA+ Events in Perth that we should look out for?
I'm gonna go with literary LGBTIQA+ events. People who like poetry should definitely check out Perth Slam. It's a vibrant, inclusive space that explodes with joy. As does queer run Neon Readings, held monthly at Leedy's YMCA. The crew there are supportive and so welcoming.
For those who love reading, check out GRAI's Queer Book Club. They read some great titles. I plan on attending the next one coming up which focuses on Ocean Vuong's On Earth We're Briefly Gorgeous. I read it when it first came out two years ago and I can still vividly recall sections. It's a haunting read. As is Ocean's poetry.
---
What do you think is great about the LGBTQ+ Community in Perth?
There's a movement among the older members of our community toward creating and maintaining archives and making them accessible to everyone. I think this is crucial. Queer archives is something I've begun exploring in my poetry, and how poetry can make the archive become an ecology for the mind, spirit and heart to engage with in a more visceral, emotive and liminal way.
There's also this amazing groundswell of alternative drag across all genders, identities and expressions that is exciting to see. Perth drag got a little generic there for a while, but it seems to be edgier and more spontaneous again now, which is so good to see.
And finally, the younger poetry scene is very heavily LGBTIQA+. I craved more queer kin to talk poetry with when I was growing up here in Perth, and it was sadly lacking. But not anymore. Now our poetry community is amazingly diverse, and ever-expanding.
…and what improvements would you like to see for the community here?
I'm really excited to see what The Perth Pride Hub brings to the city. I think this is an important addition to our landscape here. Hopefully it will serve our community much like Melbourne's Pride Centre.
---
What would you recommend for anyone new to Perth, that they must see or do here?
Perth Poetry Festival is happening all this weekend. Definitely recommend people coming to Blak Ink, our First Nation poetry night, on Saturday plus we're exploring fairy tales on Sunday arvo at West O' The Moon.
See a play at The Blue Room, check out a poetry reading, visit some of the "Bushland Forever" sites we have around the suburbs, go to the art galleries big and small and hidden away, or even visit some of the local national parks. You'll never discover everything to do or see or engage with in Perth, ever… it's impossible: this city is a sprawl and the people here like their cliques, their secrets, which is totally fine.
So if you're new to Perth, be bold and adventure through it on your own terms, remembering that there's a good mix of nature hidden in the sprawl and some great culture to help nurture your soul.
Find out more:
---
[tribe_event_inline id="7179"]
{url}{thumbnail}{/url}
{title:linked}
{organizer:linked}
{start_date} – {venue:name}
{excerpt}
[/tribe_event_inline]
---