Lupo Prenzato moved to Albany from London four years ago. Having no gay friends in town and a lot of free time, he decided to check out what Albany Pride was all about. Immediately he liked the people he met and quickly realised he could make a difference by volunteering.
"But above all," Lupo says, "being part of Albany Pride is essentially a lot of fun!"
We spoke to Lupo and the rest of the Albany Pride Committee about their up-coming Fair Day, PrideFest 2022 and how their special organisation really punches above it's weight!
The Albany Pride Committee:
Annie Arnold, President, she/her
Millie Douglas, Vice President, she/her
Karina Carpenter, Secretary, she/her
Darren Moir, Treasurer, he/him
Lupo Prenzato, Committee Member, he/his
Tiger Bird, Committee Member, he/she/they
Besides the members of the committee, Albany Pride also consists of a much wider group of loud, opinionated, vociferous, enthusiastic volunteers full of ideas (you'd love to be a fly on the wall at our planning meetings!) who are making a tangible difference for the local LGBTIQA+ community!
---
Lupo, please tell us about Albany Pride?
Albany Pride was co-founded 10 years ago by Annie, our resourceful and tireless president. She moved to Albany, met up with local headspace manager Andrew Wenzel and they got chatting about how there were no social opportunities or supports in place for the local LGBTIQA+ community and thought "If we don't build this ourselves, no one else will" and… here we are.
Albany Pride was a small affair at the beginning, consisting of a monthly catch up at a café. Soon we realised that a "one size fits all" approach wasn't working, and we needed a youth only space. So, in 2017, 'Spectrum' was formed – a collaboration between Albany Pride and our local headspace – a social group attracting approx. 20 young people each month.
More recently, we also saw a need for a more support-specific group, and so our Pride Support Group was formed; a group specifically for LGBTIQA+ people struggling with disability or mental health issues.
We also host a regular catch up at a local bar.
The event that really triggered Albany Pride to become what it is today was the plebiscite on marriage equality. New volunteers joined to campaign for a Yes vote and from there the group grew in strength and numbers.
We're now proud to call Albany a town that punches above its weight when it comes to offering an exciting LGBTQIA+ social life and campaigning for LGBTQIA+ visibility and acceptance.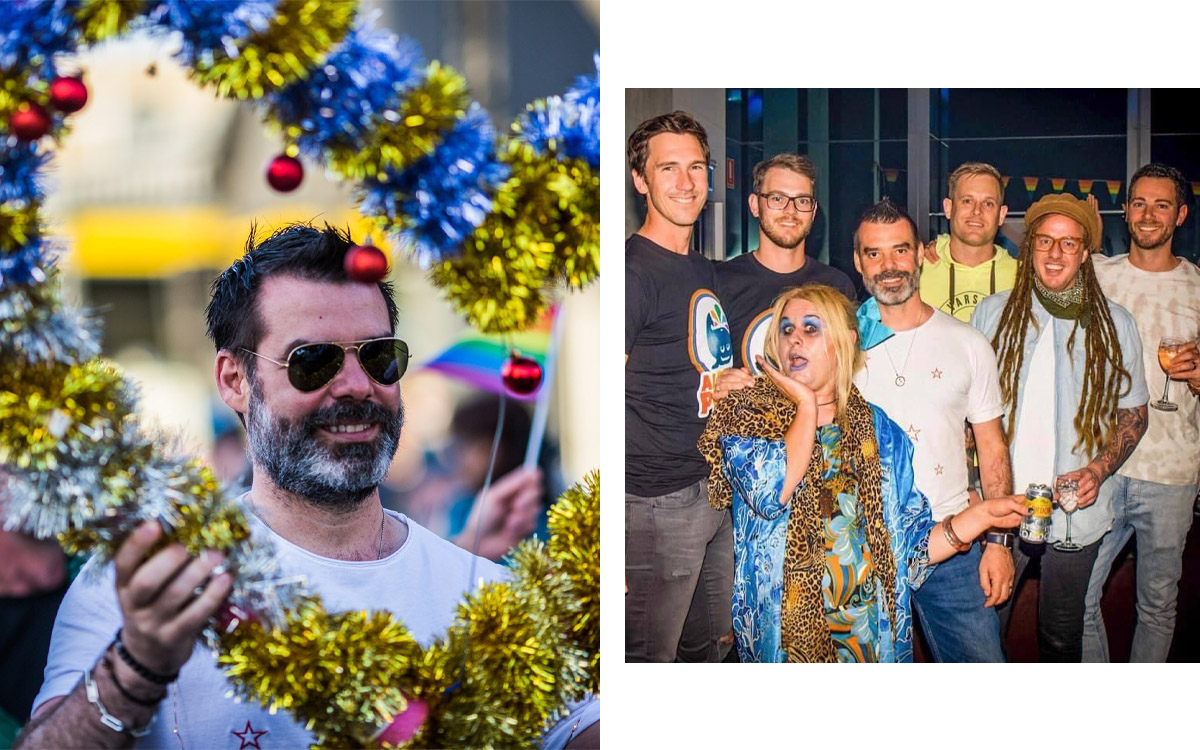 ---
Can you tell us about a moment during the previous Albany PrideFest that brought you joy?
It was the realisation that we'd put together something people really appreciated: the positive feedback and encouragement to do more that we received after the last Pride Festival was beyond expectations.
Everyone enjoyed the different events, the artists loved performing in front of such an enthusiastic audience and we managed to increase the participation of local LGBTQ+ people who previously may have shunned the "scene" – so we know we're creating a space that's safe and interesting for our community to be in.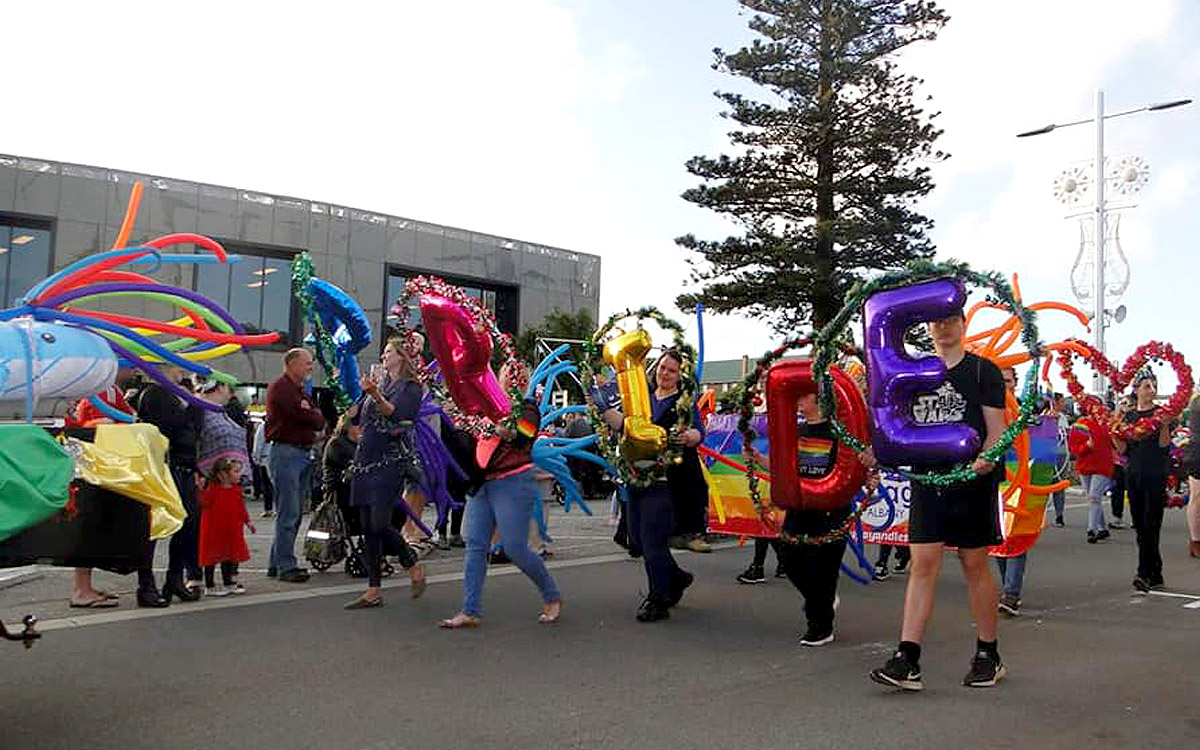 ---
Albany Pride Fair Day – what's it all about?
It's a family-oriented day open to everyone taking place on 11 September 2021 at the Town Hall and Town Square, bang in the middle of town.
We'll have food and merchandise stalls, a DJ, musicians, a bouncy castle and face painting for the kids and also a fringe performance artist.
The key event of the day is the dog show, which is as popular as it is hilarious. The dogs wear these ridiculous outfits and they don't listen to anything you say – total chaos, but in a good way.
And in the evening it's grown-ups only with a Trivia Night hosted by the fabulous BarbieQ, Queen of the Rainbow Coast!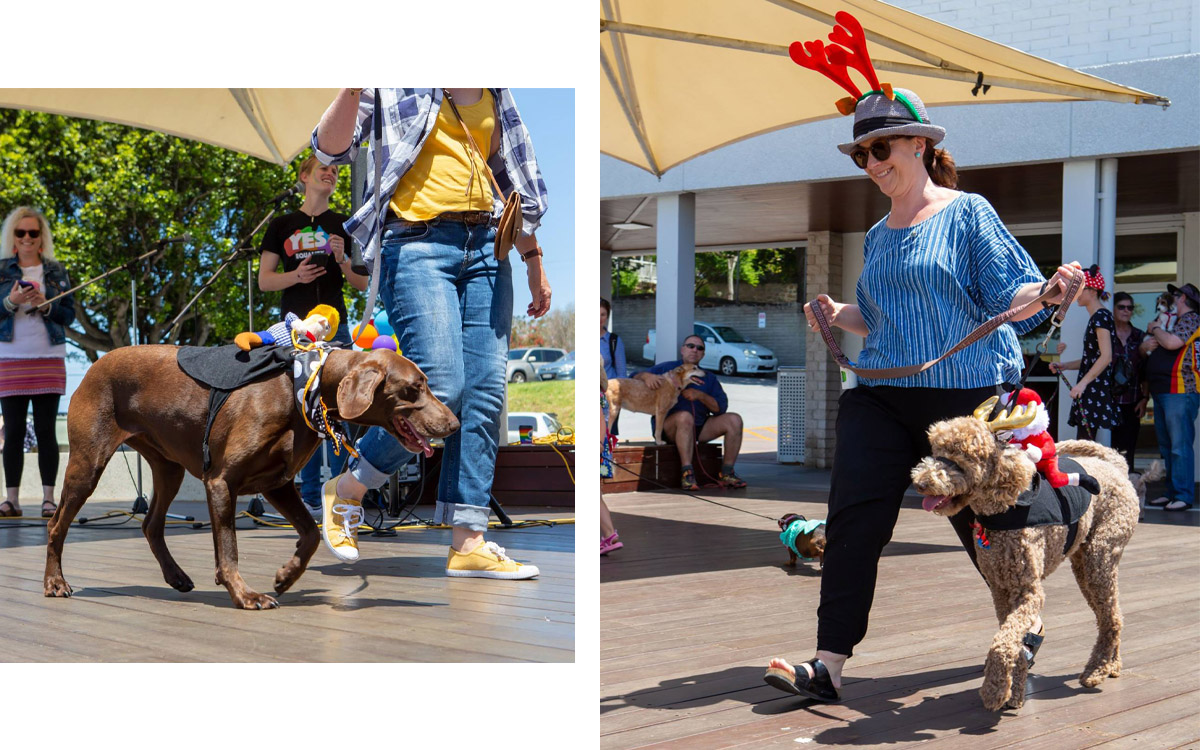 ---
Tell us what you have planned for the next Albany PrideFest?
The Pride Festival is in the Summer, 18-27 February 2022. Our vision is to organise the busiest, most fabulous and greatest Pride in regional Australia!
We have so much going on: we'll have gay and lesbian harbour cruises, a gala dinner with extra saucy burlesque entertainment, a drag bingo night, a mega party with incredible performers, a circus show, and Pub Choir will perform as part of our festivities. Pub Choir are massive and we're thrilled to have them here in Albany!
The circus/cabaret show was a huge success last time and this new iteration is rumoured to be even sexier, darker and more "dangereux".
But we understand not everyone is interested in parties or big events. We also have yoga classes, sport matches, a pottery workshop, a bush walk, a board game night and other activities we are still planning that are being been organised especially to give unusual and more intimate opportunities for the local LGBTQIA+ community to come together.
---
How will the festival be different from previous years?
I think last year we didn't have amongst our events a proper party that people expect from a Mardi Gras. We're expecting a lot of people from Perth and beyond, they will want to party and we didn't want to let them down, so we're busting our budget and we're putting together an incredible soiree with excellent music but also comedians, acrobats and performers to entertain the audience till late – I promise you: Albany will have never seen a party like this before.
Nothing speaks as loudly as symbols. We'll be illuminating key landmarks such as the town hall and the Albany Entertainment Centre in rainbow colours. It will be beautiful and it will send a powerful message to the wider community.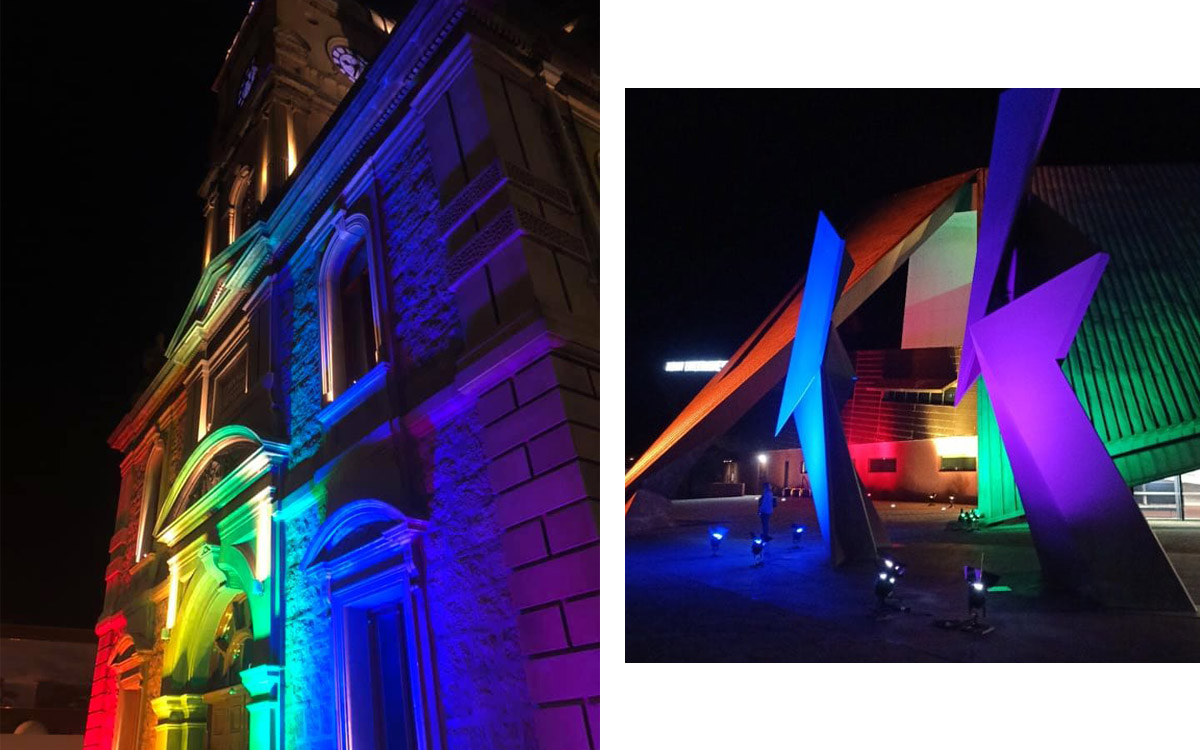 ---
What other LGBTQI+ Events in regional WA that we should look out for?
City folks are spoilt for choice: there so much going on in regional WA and it's relatively easy to pop over from Perth – there's Broome Mardi Gras, or Busselton Pride, for example.
I think there's a healthy competition amongst regional towns to put forward the best events, but trust me when I say that Albany PrideFest 22 will be unbeatable.
---
Are you involved in any other LGBTQI+ organisations or events? Tell us about them…
Albany Pride is not just about the Pride Festival. We organise monthly social drinks, cinema nights, drag shows and other events throughout the year. We even designed our own merchandise featuring Babs the Pride Whale, our super cute logo - a reference to Divine's character Babs Johnson in the cult movie, Pink Flamingoes.
But it's not all about having fun and we're serious about our social mission. Albany Pride hosts a meeting group dedicated to LGBTQ+ people with disabilities and/or experiencing mental health issues.
Under the Albany Pride umbrella we also have PFLAG+, which provides a support system for family and friends of people identifying as LGBTQ+, as well as Spectrum, a social group for under 25, some of whom would have experienced serious discrimination or rejection.
---
What do you think is great about the LGBTQ+ Community in Albany?
It's really quite active, you wouldn't expect there being so much going on in a rather conservative town of this size. New friendships amongst locals have developed thanks to what we do. It's an approachable network of people where newcomers are welcome. It can be quite daunting to move to an isolated place like Albany but for those of us who come from outside it's been quite easy to fit in.
…and what improvements would you like to see for the community?
There's a lot more work to do to involve the local LGBTQ+ population as well as allies. We know participation is increasing and people are happier because of it, but we also know there are a lot of LGBTQ+ people that don't engage with anything we do and we need to understand why that is and how we can offer options that are appealing to them.
We also need to improve acceptance amongst the wider local population. We enjoy widespread support of course, but there's still an important and influential faction of the population that is supportive of anti-LGBT rights narratives, more here than in other places. We need to continue to campaign to change that. Having a successful Pride Festival with the support of Perth visitors is also one way of achieving that.
Now that we are incorporated, in future, as our group expands and we have more capacity, we hope to focus on other priority groups in the LGBTIQA+ community such as Aboriginal and Torres Strait Islander people, Cultural and Linguistically Diverse people, Carers and older Australians, all of whom may experience multiple layers of discrimination, stigma and exclusion.
Despite achieving marriage equality in 2017, there is clearly still a genuine lack of awareness in Albany about why we need to be more inclusive of our LGBTIQA+ community. This has been very evident in our local community this year, with two events that have caused huge public debate locally and indeed even nationally.
The "Real Lives" event, which was hosted by the Albany Baptist Church and was ardently supported by the Australian Christian Lobby (ACL) and "The Truth Of It" event which will be held in the coming weeks at the AEC, which is run by the ACL. Both these events teach that LGBTQ+ people are fundamentally disordered and can and should try to resist being gay/transgender.
This ideology has been repudiated by Christian Counselling Association Australia as well as every professional medical body and is widely recognised as causing significant and lasting harm. Despite this, the Real Lives event had over 400 people attend, and the ACL event has sold out. This has caused significant distress for our LGBTIQA+ community, as it feels incredibly divisive, rather than encouraging inclusivity and acceptance, something we would hope the Christian community (which is large in Albany), would promote.
Because of this, we see our role at Albany Pride, via our groups and our Pride Festival, to challenge these negative and outdated views and make sure we are providing an alternative and positive space for our LGBTIQA+ community.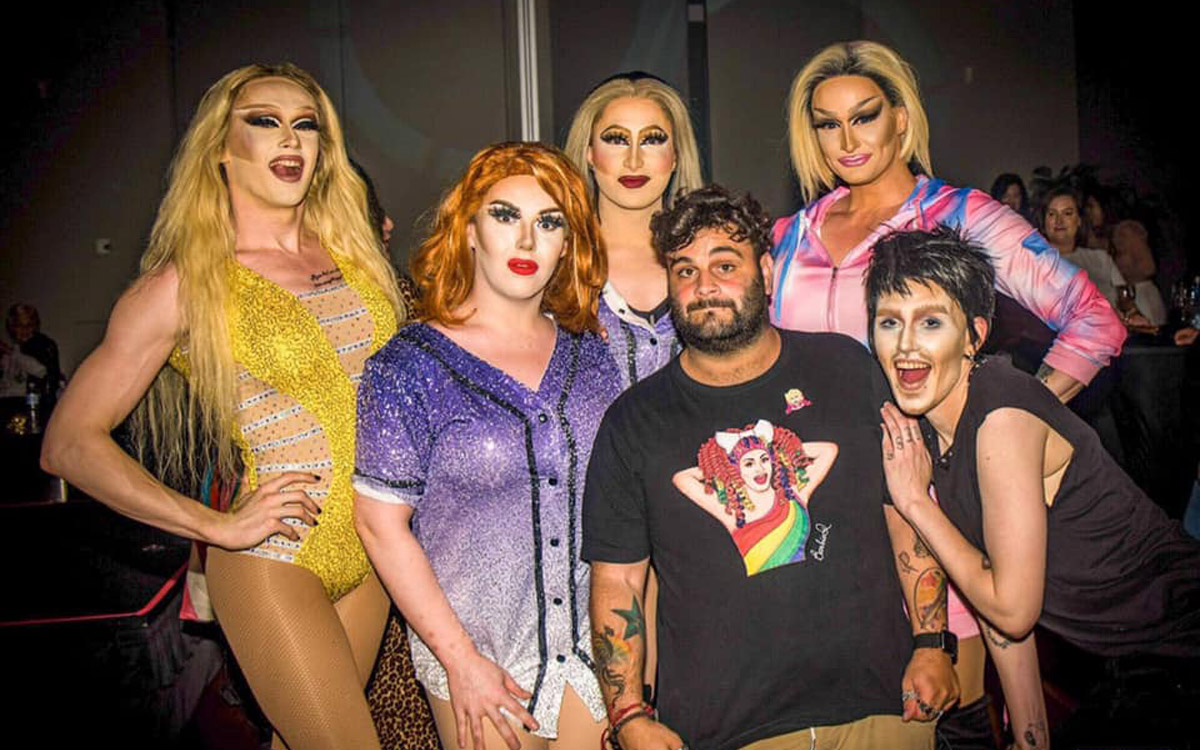 ---
What would you recommend for anyone new to Albany that they must see or do?
I've been living in Albany for 4 years now and I still feel like I'm on holidays 24/7. It's that beautiful.
No trip to Albany is complete without a full day spent in Torndirrup National Park as there's so much to see and do in such a small area. The Gap, Natural Bridge, the blowholes, Stony hill, the whaling station, picture perfect beaches and the Bald Head walking trail, spectacular during wildflower season: there's notoriously more plant species in this small park than in the whole of the UK!
Food is great and, maybe unexpectedly, we have quite a few excellences around here. My favourites in town are Loft 22 and Libertè, which has been voted one of the best cocktail bars in Australia.
Salt and Pepper in nearby Denmark has also been voted amongst the top 10 restaurants in Australia.
I prefer the style of cool climate Great Southern wines to Margaret Rivers', in particular the wine from the nearby Porongurups. Dukes' has been voted a couple of years ago the best Shiraz in Australia and legendary winemaker Rob Dilettihas has his winery here. It's a great day trip for wine tasting.
And I'm fascinated by the Anzac museum: interesting history, great architecture and the best views of the town and the coast.
And of course our Libergay drinks on the last Friday of every month!
Lupo says: "I promise you: Albany will have never seen a party like this before."
[tribe_event_inline id="6485"]
{url}{thumbnail}{/url}

{title:linked}
{organizer:linked}
{start_date} – {venue:name}
{excerpt}
[/tribe_event_inline]
[tribe_event_inline id="4303"]
{url}{thumbnail}{/url}

{title:linked}
{organizer:linked}
{start_date} – {venue:name}
{excerpt}
[/tribe_event_inline]