Ian Odlum, 37, grew up in Perth and found that there was a lack of social activities other than online dating and clubbing to do here. So, in 2018, he created Perth Gay Social Club as a hobby. Working full time made it difficult to achieve the vision he had for it, though, so in early 2020, he decided to focus on the club full time.
Ian's vision is to create events that anyone in the LGTBQIA+ community and their allies can come along to and make new friends, free to be themselves and have a good time.
Queer Perth spoke to Ian about Perth Gay Social Club (PGSC), living in Perth and the exciting new event he has coming up, the Winter Prom.
Can you tell us about a moment during one of your recent events where you really felt great about the club?
Now that I've been operating for about a year post Covid, I feel like I am in a place that I can give back to the community by contributing part of my profits from bigger events.
I was exceptionally proud of the Out & Proud Expo that brought together small businesses owned by or supportive of the LGBTQIA+ community, some inspirational guest speakers and quality performers all in aid of raising money for Beyond Blue and Homelessness We Care.
The vibe and sense of community was incredible and it was a lot of fun. To be able to organise events that make a difference really makes me feel good about what PGSC is doing.
---
You have one of your biggest events of the year coming up – the Winter Prom… What's it all about?
I do! Last year during lockdown, Prom came out on Netflix and inspired me to "Build a Prom for everyone". I think my story is very similar to most people's, we have come to understand who we are later in life and either didn't go to our high school Prom or we weren't open about who we were.
The Winter Prom is on Friday 13th August and I encourage anyone who wants to come along to grab a ticket, whether you come on your own, with friends or bring a date. It is themed Enchantment Under The Sea so you can dress accordingly or in formalwear or in whatever way you feel the most fabulous.
We will have a yearbook photo station, a dance floor, DJ and Donna Kebab and Captain DownUnder will be hosting the night. There will also be voting for Prom Royalty and a few Most Likely To awards for some lighthearted fun and prizes. The idea of the night is to socialise and have fun.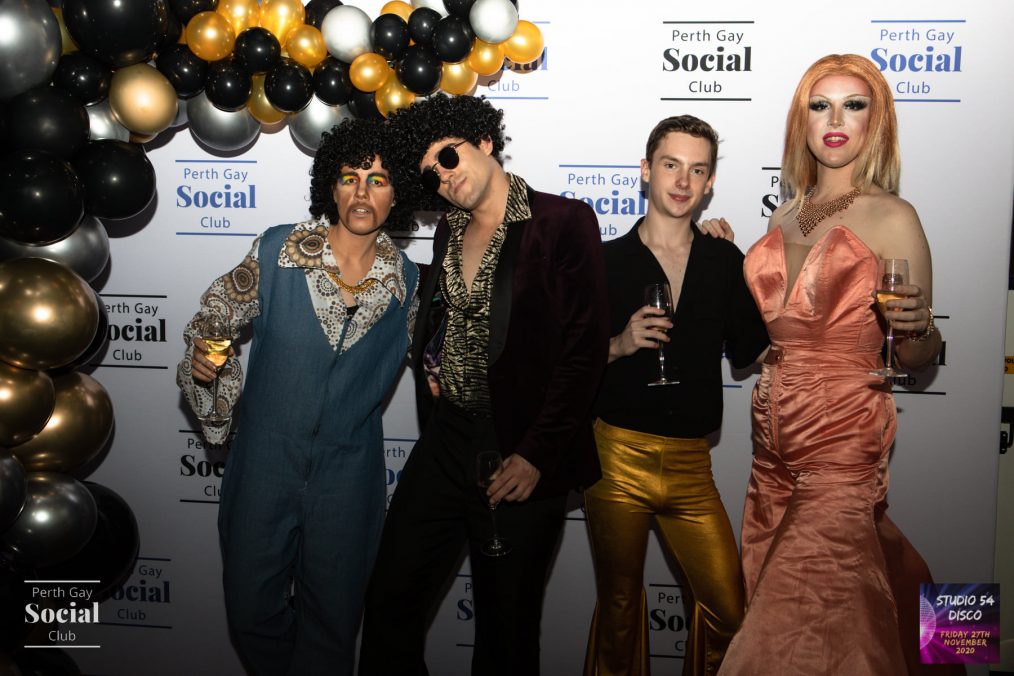 ---
You're an expert now – what do you think the key is to making events work so well in Perth?
I wouldn't say I'm an expert, haha, but if you want to say that I won't stop you! I think the key to making events work is to make them easily accessible and affordable. As well as that, I try to think of events that are new, unique and fun.
It's also important to listen to what people want. If you ever have a chat to me, I'll always talk to you about event ideas I have, it's important to me to hear what other people think of what I'm doing so I can adapt and change if needed.
I know that it can be really intimidating for people to put themselves out there and come along to events when they don't know what to expect but I am always available for a chat if anyone has any questions or concerns. I also make sure I welcome everyone and introduce them to other people at the event. Guaranteed you will meet some great people.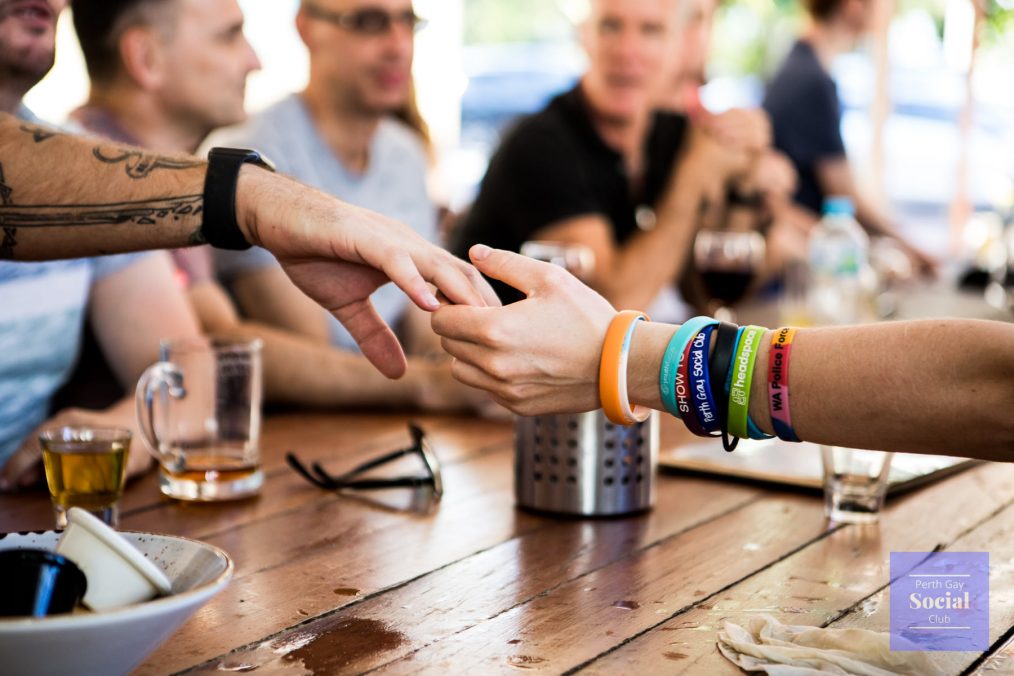 ---
What other LGBTQI+ Events in Perth that we should look out for?
I try to organise three smaller events per month that really encourage getting to know new people with some fun activities and one big event more with a party feel to it. My planning is about three months ahead so you can have a look at everything I've got planned on Facebook or my website.
What you can expect before the end of the year is a High Tea, Bottomless Brunch, Mani Pedi day, Boat Cruise, Wine Tour, Amazing Race, Survivor, Gingerbread House Decorating and a Christmas party and heaps more!
I'd suggest keeping a look out for all of the sports clubs, they do heaps of fundraising events and social events, I won't name any because I'm sure to miss some! Also check out Cherry Bomb, Oddball Events, Spank, Huntley Social, LGBTI Professionals, Beyond a Hug. There's so many as you can tell and I've definitely missed some.
---
What do you think is great about the LGBTQIA+ Community in Perth?
We are so lucky to live in a country and city where we can be open about who we are. I am lucky to be able to meet so many great people through my events and by attending other events as well. Everyone I meet is so kind and friendly and that's a really positive thing. There are so many community groups and sporting clubs that are formed to bring people together and socialise through common interests, we are just spoiled for choice!
...and what improvements would you like to see?
Our community in Perth is bigger than we realise but it is still a small community and we need to be kind, compassionate and loving of each other and our differences as well as what we have in common. I want to see a continued improvement in inclusion and acceptance of everyone within our community. We should be supportive and understanding of each other.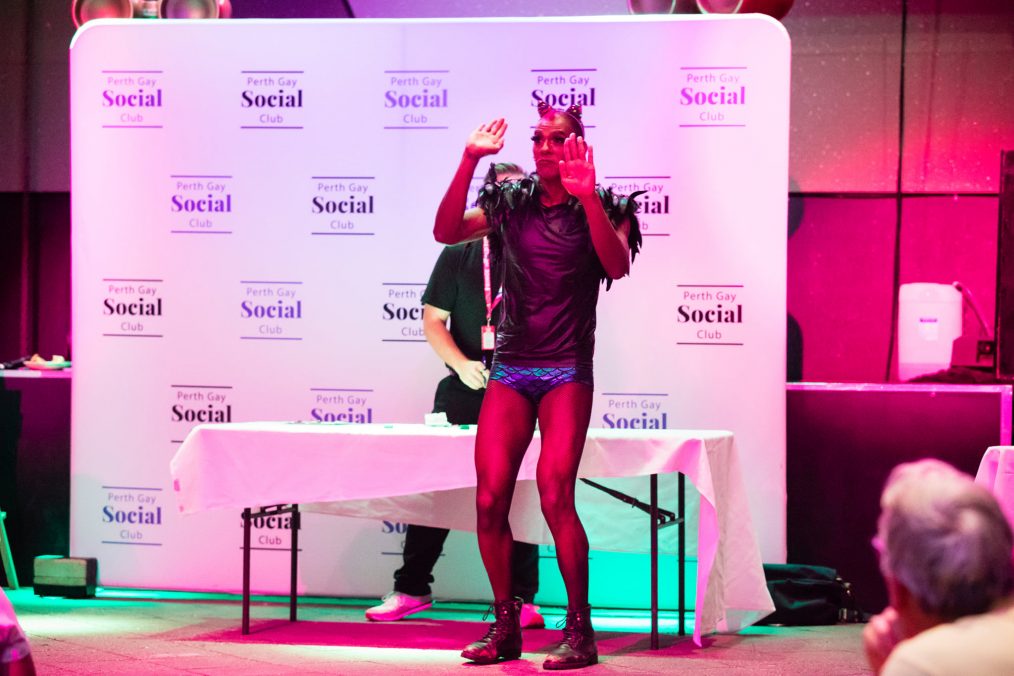 ---
What would you recommend for anyone new to Perth that they must see or do here?
First things first, come along to some Perth Gay Social Club events!
Visit Kings Park, Elizabeth Quay, get a ferry across to South Perth and visit Fremantle. Yagan Square is really cool too. Also go check out Rottnest Island either for a day trip or stay a few nights.
Some cool bars in the Northbridge I'd suggest Tiki as Fk, Brass Monkey, Northbridge Brewing Co and Henry Summer. Hula Bula bar is a fun one in the CBD. Then Court and Connections are a couple of nightclubs to check out.
Ian says: "To be able to organise events that make a difference really makes me feel good about what PGSC is doing."