The 24th Revelation International Film Festival has been bit of a delayed this year due to the COVID lockdown and restrictions but there are still plenty of films to watch.
While the feature documentaries Others Like Me and Kenny Scharf have already screened, here are three more queer films worth catching.
2020 | Finland | 94 min | Directed by Teemu Nikki
Luna Leederville – 9pm Sunday, 4 July – 6:30pm Friday, 9 July
Lesbian couple Mervi (Susanna Pukkila) and Kata (Almila Bagriacik) live in a hip Helsinki suburb, and now it's time to come out to Mervi's family who live in a small rural town… but it's not just the young couple who have a secret… with families, friends, and ex-boyfriend all coming into play.
Then there's a group of local neo-nazis…
Part comedy, part drama and part romance, Nimby is a film that tries to shine a light onto contemporary mores and the hypocrisies and, ultimately the intolerances, that lay beneath the surface of modern society.
"Nimby is wild, it is quirky, it is bold, and it is one to remember." – Lesflicks.com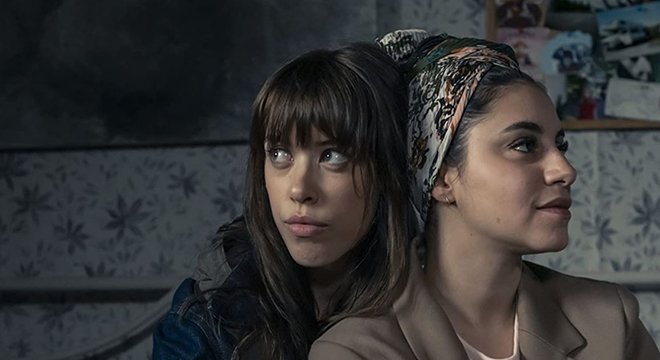 2020 | France, Belgium, Luxembourg | 93 min | Directed by Zoé Wittock
Luna Leederville – 8:20pm Saturday, 3 July – 8:30pm Saturday, 10 July
Noémie Merlant (Portrait of a Lady on Fire) stars as Jeanne, a quiet young woman who lives at home with her mother (Emmanuelle Bercot), in a small town.
While her mother, who, filled with innuendo and sexual honesty, encourages her to meet a young man, the shy Jeanne is more interested in her job at the local amusement park. Until she sees Jumbo, a new and spectacular ride at the park. From there, a whole new kind of love story emerges which despite its unusual interplay is told with great depth and warmth.
A true outsider's tale, filled with beautiful images and driven by a suitably off-beat performance from Noémie Merlant, Zoe Wittock's award winning feature debut Jumbo is a pitch perfect film about the magic of love.
"Jumbo makes a claim for people to enjoy love wherever they find it." – Screen Daily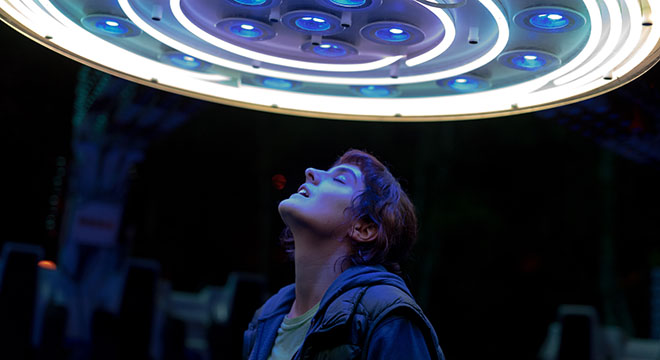 2020 | UK | 82 min | Directed by Harri Shanahan, Siân A. Williams
Luna Leederville – 6:45pm Sunday, 4 July – 8:15pm Saturday, 10 July
Rebel Dykes tells the story of the underground lesbian scene that emerged in eighties London.
Energised by the experience of the Greenham Common Peace Camps and the potentials of punk, a group of women decided to create their own scenes.
From squatting to night clubs, performance spaces to BDSM clubs, street activism and political actions, these women would redefine the arts, culture and politics of an era.
Mixing archive footage, in-depth interviews with many of the women involved and punctuated with animation, Rebel Dykes is an essential documentary, not just for those interested in LGBTQI+ cultures but for anyone interested in feminism, the post-punk counter cultures, and the political opposition to the Thatcher government's infamous Section 28.
This film features explicit content.
"This boisterous oral history of a little-known underground London lesbian scene which spawned from a collision between punk and feminism is a blast." – Screen Daily.
"Rebel Dykes is an evocative account of the post-punk Dyke culture, which brilliantly explores the impact of the subculture on wider society." – The Independent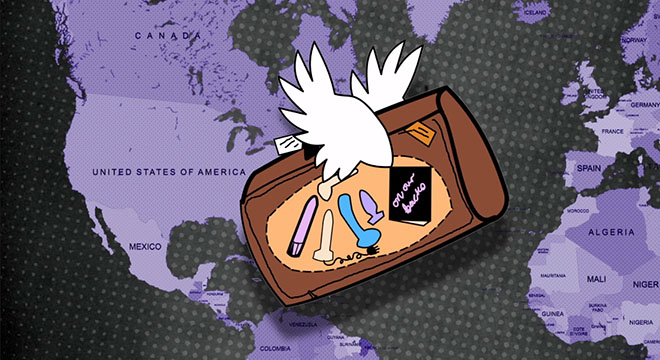 The 24th annual Revelation Perth International Film Festival is on now until 11 July presenting a curated program celebrating independent filmmakers and boundary pushing storytellers.
The full line-up of over 35 feature films and documentaries, plus a comprehensive selection of shorts, is online and on sale now at revelationfilmfest.org.