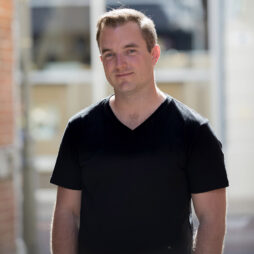 David Gray has been a performer for a majority of his life, teaches performing arts and has recently moved into production and direction for the new company, Arise Productions. He is currently producing the pop opera bare, which starts on Thursday, July 8th.
Bare is a pop opera that centres on a group of high school seniors at a Catholic boarding school facing sexuality and personal identity issues.
David told Queer Perth, "One of the things I find the most fascinating about this show is that it isn't a show you just sit and passively consume and bop your head along to sometimes. Sure, you'll bop your head along to some of it, but at the same time it will make you question yourself and your own choices and outlook. Attending the show is expanding what you know – it's like group therapy if group therapy was a musical."
Why do you think bare is an important story to tell at this time. 
I was fortunate enough to play the role of Matt in the WA premiere of bare in 2008. Even though it wasn't THAT long ago, it was a time well before a whole bunch of equal rights came into our lives that we enjoy today. A lot of the world has changed.
When the idea of producing the show for another season in 2021 came up, I looked closely as if the show perhaps hadn't aged very well, especially seeing as the world had "changed" – and the unfortunate thing is that a lot of the issues we see in the show are still absolutely prevalent today. People to this day still suffer the doubt, the uncertainty, the pressure – yes it's part of life but surely we should,wherever possible, be trying to remove every single obstacle to making life as easy as we can in that area. Being a teenager is hard enough already!!
Have things changed and improved? Absolutely. Do we still have a long way to go? Absolutely. Bare is a way of showing through the medium of theatre that things are still to progress.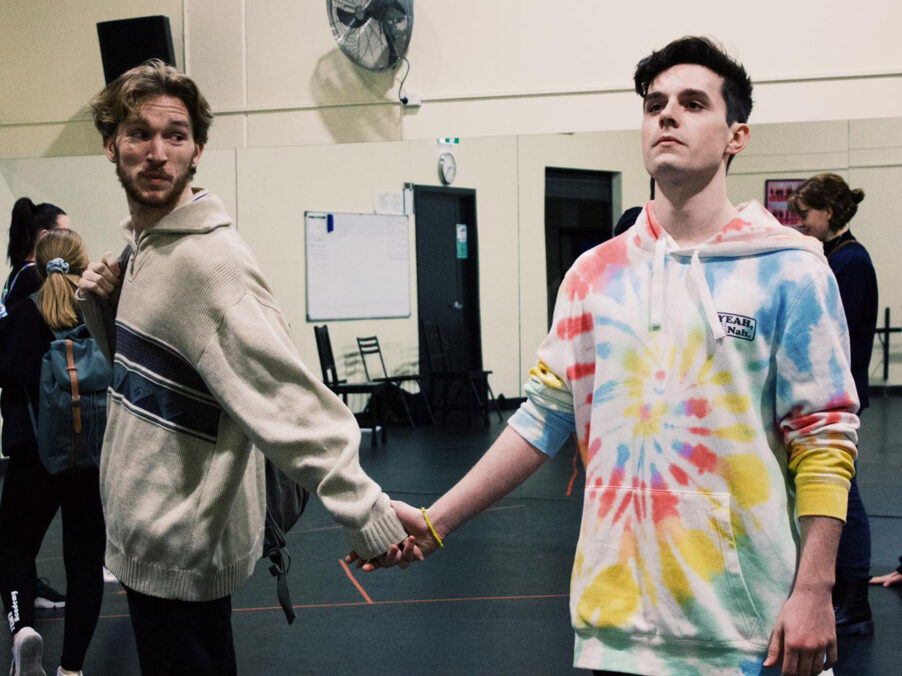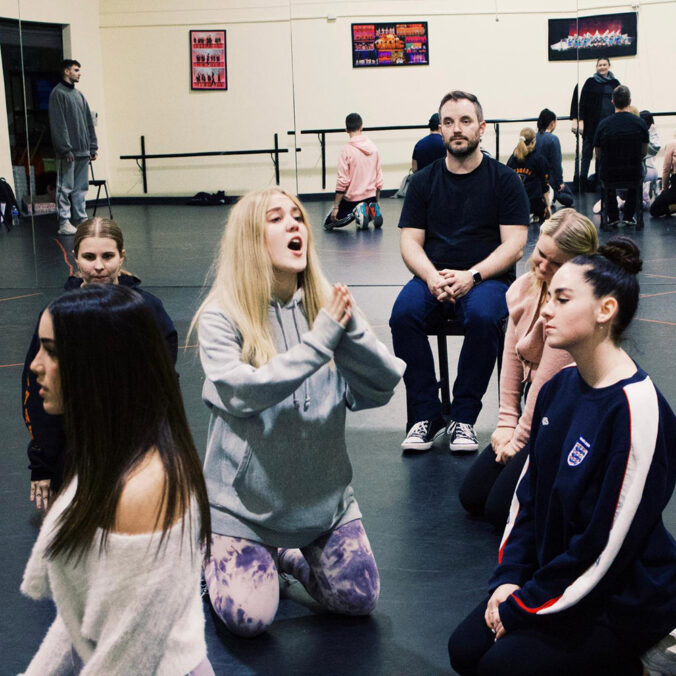 You've described bare as a "Pop Opera" but it seems to be about a pretty heavy topic, does that mean it's not all doom and gloom?
The term "pop opera" comes from the fact that the entire show is sung through, but not in the same style as a traditional opera. There is an 8 piece live band that includes two guitars and a drum kit – not generally found in the orchestra pit of a standard opera!
The music is really interesting – the composers have used a lot of opera structure like choral and small group singing, complex counterpoint music and the like – but it is set to a pop and rock score. For those who are trained in music, there are missing third notes that will indicate happiness or sadness – leaving that to the imagination and interpretation. A number of songs don't finish on the tonic chord, meaning they sound like they haven't ended, which raises the tension as we move on to the next, and it also means in some cases there isn't even the room for applause, meaning the audience don't get the opportunity to release that tension themselves. The show suddenly becomes immersive, unlike a conventional musical or opera.
And if you're not trained in music – it is a musical with a very catchy rock and pop score, despite the content of the show.
Bare covers some very heavy topics, but no, absolutely not all doom and gloom. The show has some occasional points of light and humour – it would be very overwhelming without it. But at the same time, some of that humour comes from the very same place that causes the dark parts as well, almost a coping mechanism from some of the characters.
Arise Productions is quite new and your previous performance was Kinky Boots, does this mean that you will be focusing on queer themes in the future?
It's interesting that only a couple of weeks ago, one of my fellow creatives and I were mentioning how we've gone from a show with a really strong message of acceptance to a show that has a really strong message about needing that same acceptance. We haven't deliberately gone down the path of shows with queer themes, but as a member of the queer community myself, it's really great to be able to showcase shows with important themes like we are.
The COVID-19 restrictions came just as you guys were about to start performing, how were you effected?
To say that this has been one of the most stressful situations would be an understatement!! We lost an entire week of rehearsals thanks to the lockdown – we actually had to start wearing masks mid rehearsal on the Sunday.
We are lucky that Zoom was an option and we spent some periods of time on there. We had to look closely at the options of postponing the show, especially with the initial reduction in capacities but we got very lucky and with the 50% capacity limit we have been able to continue with the show as planned with the loss of only one show.
So we are running this week from Thursday to Saturday, with the option to add a second Saturday show if we get the audience support. And of course, the fact our cast are as incredible as they are helps us to be reassured we could get the show happening very quickly!
Bare runs from the 8-10th of July at the Subiaco Arts Centre. Tickets are available now from the Perth Theatre Trust.